Zesty Chili Lime Chicken
2021-06-13
When it comes to cooking chicken I am always looking for no-fuss recipes. This zesty chili-lime chicken recipe is one of them. It is a winner recipe for me. All you need is few spices and fresh limes to make this chicken. You can adjust the spice level as per your taste. It does not need whole lot of time to marinate. I think it tastes best when you grill it. Here is the recipe:
Serves 2-3
Ingredients:
1 lb. chicken tenders
2 tablespoons paprika
2 tablespoons fresh lime juice
1/2 teaspoon cayenne pepper
1/2 teaspoon SpiceMiss garam masala
1/2 teaspoon lime zest
1/2 teaspoon salt
2 teaspoons cooking oil
Steps:
Mix all the spices and salt together in a small mixing bowl.
Add the lime zest and lime juice to the spice mixture and make a thick paste.
Marinate chicken pieces well with the prepared spice mixture.
Keep it in the refrigerator for half hour to marinate.
Preheat the grill before you grill the chicken. You can use a cast iron pan as well.
Brush the grill with the cooking oil. Put the chicken tenders on the grill. Grill them about 3 to 4 minutes per side or until the chicken is cooked through.
Garnish it with lime slices and chopped cilantro before serving.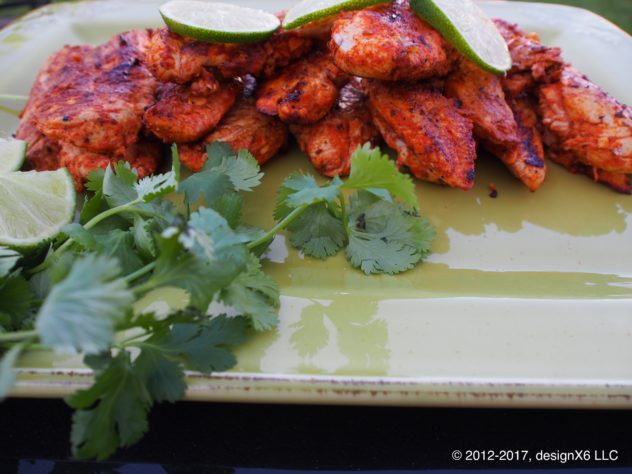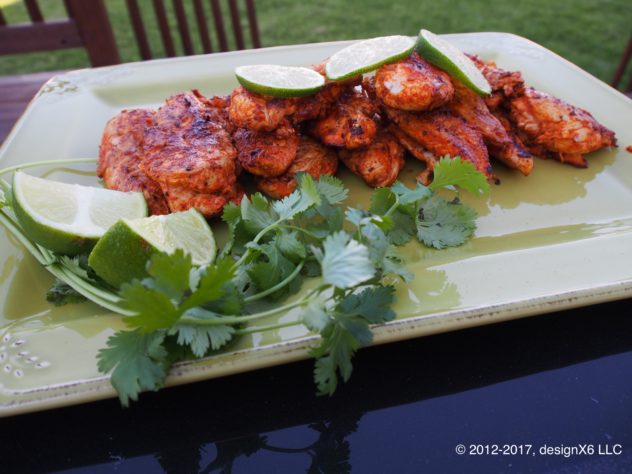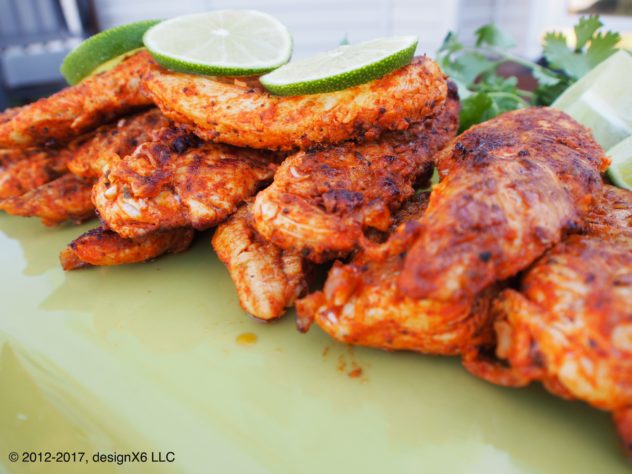 Zesty Chili Lime Chicken