Za'atar Crusted Cod
2021-06-13
Nowadays we are trying to eat less carbs, so we are eating chicken and fish a couple of times a week. Most of the time when I cook poultry or seafood we like to eat it with veggies or salad instead of rice and flatbread. Using za'atar paste to marinate cod was a no brainer. Light, lemony and herby za'atar tastes amazing with cod. I used cod in the recipe but any white firm fish or shrimps can be used instead of cod in this recipe. It is a simple and light, yet satisfying lunch menu.
Ingredients :
Serves : 2 to 3
1 lb. cod fillets
2 tablespoons SpiceMiss Za'atar
1 teaspoon paprika
1/4 teaspoon cayenne pepper powder (optional)
2 tablespoon olive oil
Salt as per taste
Lime slices
2 tablespoon cilantro, chopped (optional)
Steps :
Mix the za'atar, paprika, cayenne powder, olive oil, and salt in a small mixing bowl to make a thick paste.
Marinate the cod fillets well with the prepared za'atar mixture.
Keep it in the refrigerator for half an hour to marinate.
Preheat the griddle before you grill the fish. You can use a cast iron pan as well.
Brush the pan with the olive oil. Put the fish fillet on the hot pan. Cook them about 3 to 4 min. per side, or until the fish is cooked through.
Garnish with lime slices and chopped cilantro before serving.
I like to serve this fish with a salad. I made a green salad with peach and seasoned it with a simple lime vinaigrette.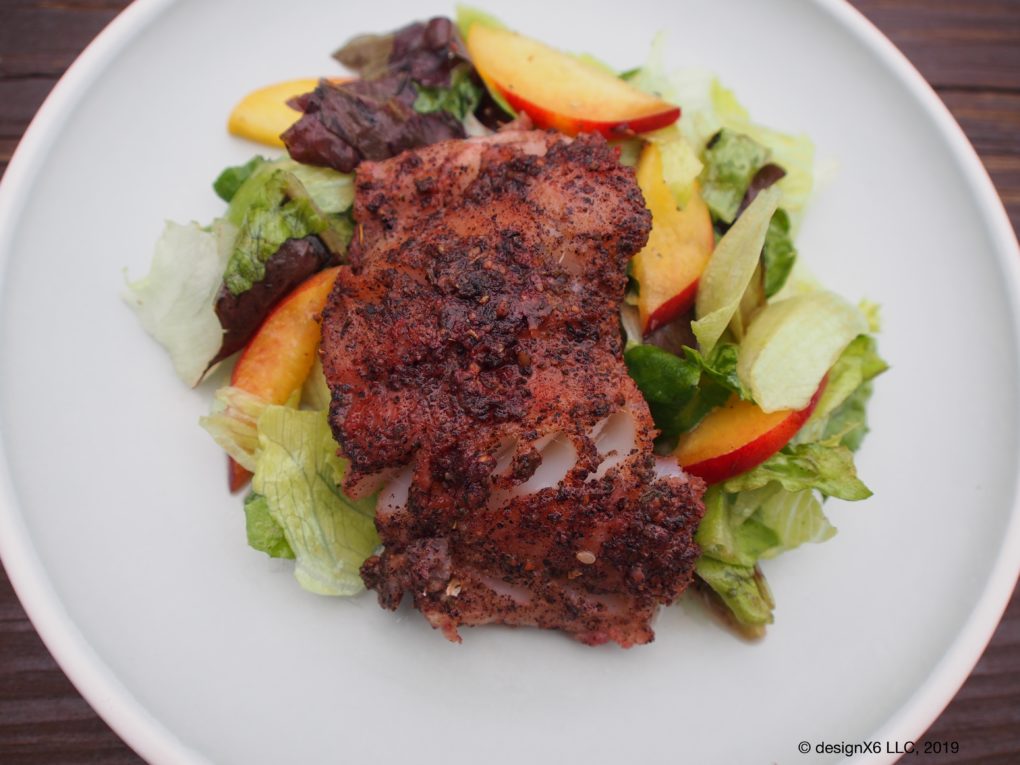 Za'atar Crusted Cod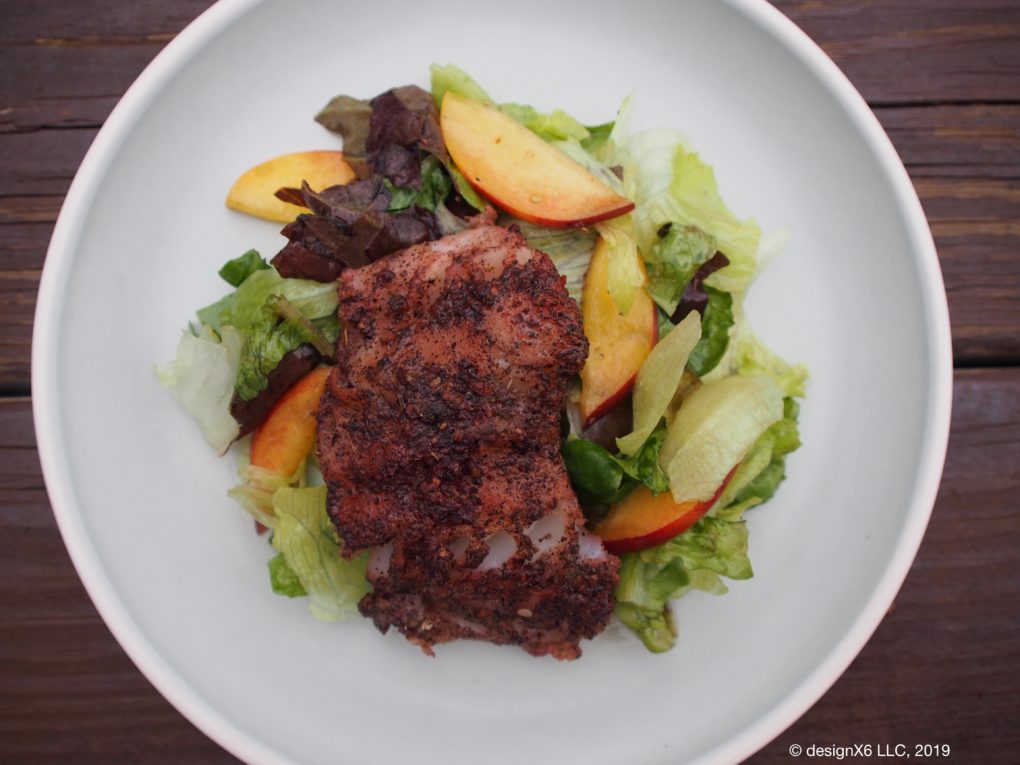 Greens and Fresh Peach Salad