Strawberry and Wild Blueberry Jam
2020-08-24
I have a sweet tooth, and so does my family. One go-to sweet for us is fruit jam. We use jam on toast, yogurt and granola, and with cheese and crackers. We love our tasty homemade jam. Summer time is perfect to a make jam from fresh berries available in our local farmer's market.
A week ago I found some beautiful, fresh strawberries in the market and decided to make a mixed berry jam. I used a combination of strawberries and wild blueberries. These are some of my favorite berries. It's very simple to make and has tons of flavors. You have to give it a try. Make sure to use the freshest berries you can get.
Ingredients:
4 cups fresh strawberries, stemmed and cut into chunks
2 cups wild blueberries
1 cup of turbinado sugar
2 tablespoons of lime juice
Steps:
Take a heavy bottom pan and add all the berries in it.
Next, add the sugar and lime juice to the berries.
Mix the berries together, mashing them slightly.
Put the pan on the stove, turn on the heat, and bring the mixture to a simmer.
Stir the berry and sugar mixture occasionally until the berries are cooked and the mixture becomes thick. This should take about 45 to 50 minutes.
Cool the jam to room temperature and refrigerate it in an air-tight jar.
The jam will stay good for a month, but I doubt you'll have any left!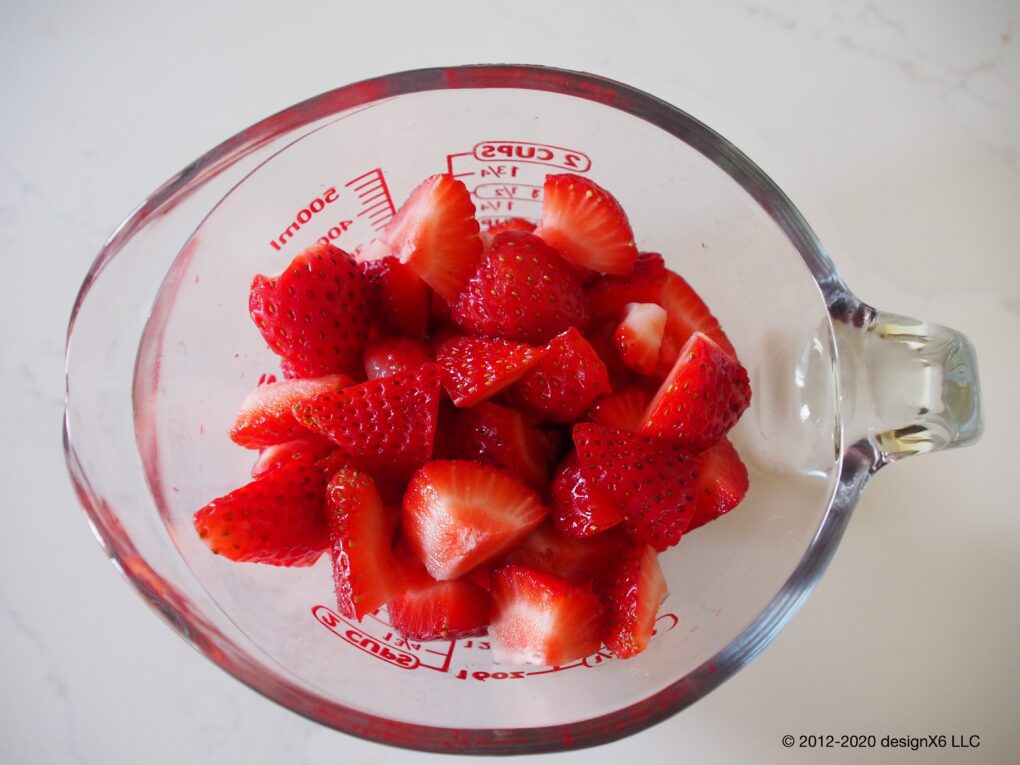 Fresh strawberry chunks.
Strawberries and wild blueberries in the pan.
Add sugar to the berry mixture.
Strawberries and wild blueberries in the pan.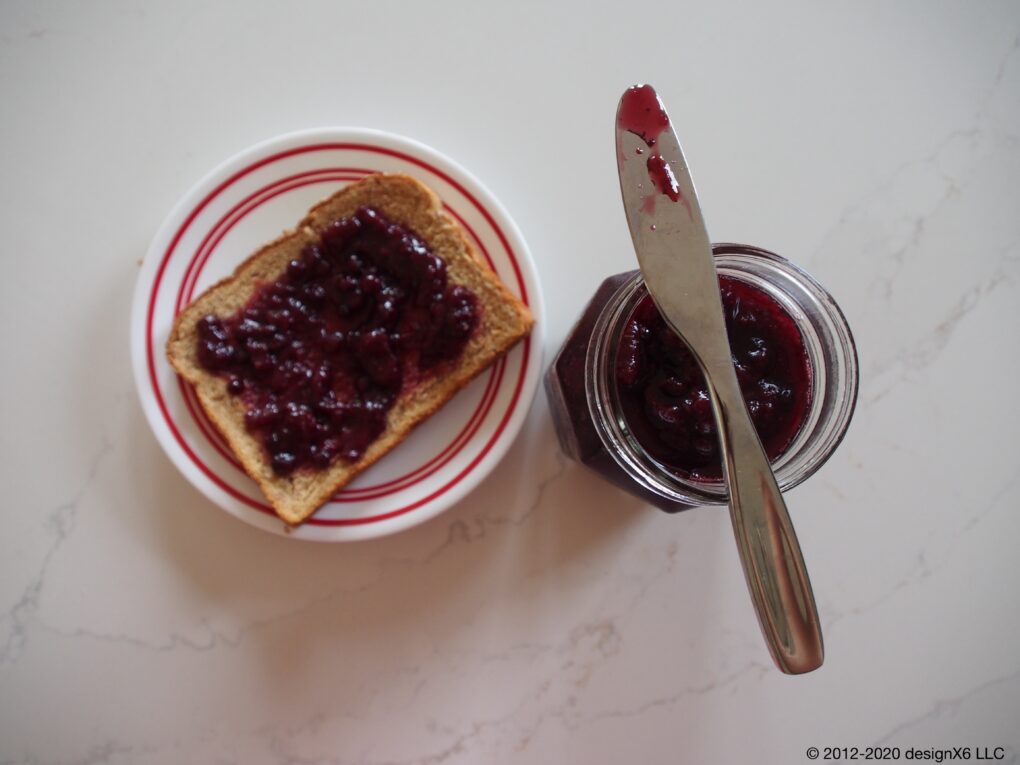 Jam on toast.
A closeup of Jam.
Jam, yogurt, and granola. Enjoy!
A Cook's notes:
I like my jam chunky. If you like yours smooth then blend the berries in the blender before cooking.
You can substitute wild blueberries with regular blueberries or blackberries.
The amount of sugar used in the recipe makes a moderately sweet jam. Add 1/4 cup of sugar if you want it to be sweeter.
Replace the sugar with an equal amount of pure maple syrup to make maple flavored berry jam.
I like to add herbs to my jam. Sometimes I add 2 tablespoons of chopped lemon thyme in this jam.
Enjoy!
Mrunal